We enable businesses to thrive on software ecosystem research.

The European workshop on software ecosystems is a perfect forum to discuss software ecosystems, cloud platform ecosystems, appstores and business networks topics in research and practice.

The European Workshop on Software Ecosystems is an annual event which connects researchers and fellow professionals in the field of software ecosystems.
For the eighth workshop we are looking forward to short presentations and long breaks which fuel discussions and networking between participants from all across the software industry and academia.
Topics covered are:
Software ecosystems

Business networks

Platform Business Models in the cloud and for mobile

Growth strategies based on software ecosystems and business networks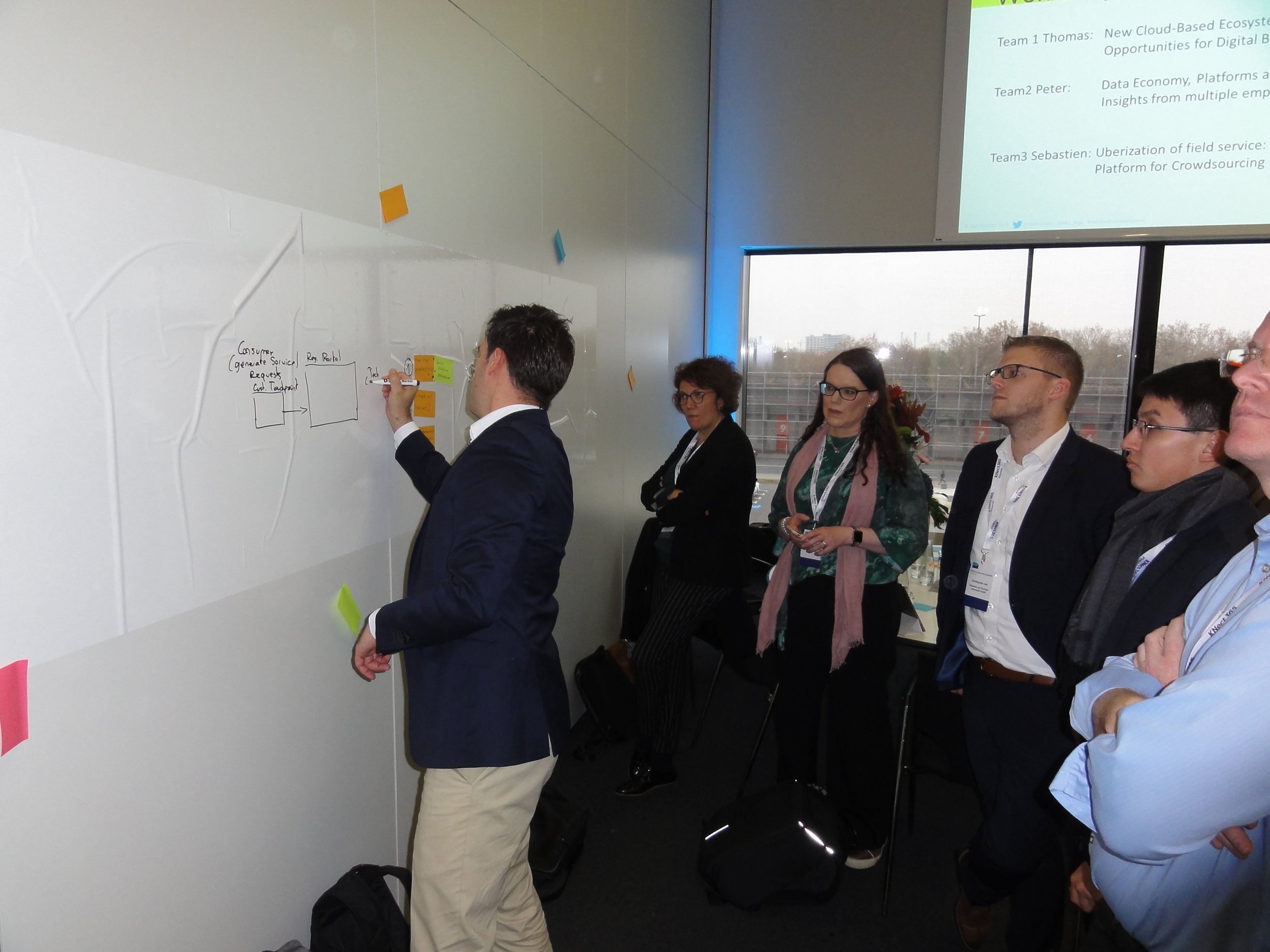 Over the past three years we have welcomed researchers from the Universities of Oslo, Utrecht, Dublin, Jyvaskylä, Stuttgart, Munich, Mannheim and many more, as well as professionals from SAP, Salesforce, Synomic, Corum M&A, mobisys, Netfira and many more.
Interested participants are welcome to present 15 minutes presentations which are followed by 15 minutes discussions. In addition, the best presentation wins the prestigious Best Presentation Award.
We invite practitioners to the workshop to ensure discussion about the practical impact of research and to give the presenters the opportunity to discuss with practitioners and researchers alike.
With the new location in Darmstadt, Germany, we have a unique location with many software and software service companies being located nearby.


Call for PAPERS

We invite European researchers and professionals in the field of software ecosystems and business networks to come together to discuss their recent research as well as topics like :
How do you make partner ecosystems like google apps or itunes successful?

What metrics exist for ecosystems to tell if they are healthy?

How do i handle intellectual property in partner ecosystems?

How does the advent of the Cloud change software ecosystems?

How can we view the Internet of things as a software ecosystem and what properties does it have?


Sponsoring

The European Workshop on Software Ecosystems would not have been able to exist without great sponsors over the past few years. Companies have used the opportunity to:
Get visibility with professionals and researchers

Get in contact with prospects over coffee breaks and discussions

Position your brand to be relevant in the software ecosystem space

Position your brand to be relevant in the software ecosystem space

Create a lasting global impression by advertising in proceedings